'Teni Is My Baby Sister And Her Success Makes Me Proud' – Niniola Reveals: The Nigerian entertainment industry is filled up with siblings grinding and making all that money. Some of the very famous ones we know who are at it and killing it in their different sectors and they motivate you to keep on your grind! No one says two people from one family cannot blow really.
Niniola Apata says she is proud of the growth of her younger sister, Teni, in the music industry. In an encounter with Sunday Scoop, Niniola revealed, "Teni is my baby sister and her success makes me proud. That is my baby doing good and I am very happy for her. That is how a big sister should feel. As a big sister, we talk every day as opposed to what some people think. Apart from music, we are blood sisters."
While she didn't totally rule out a collaboration with Teni, Niniola wasn't clear about it either. She urged people to stay vigilant, stating that anything could come up between them. Speaking on her plans for this year, Niniola said she had already started it on a good note, saying, "I have released my first single of 2019, titled Designer, and it is doing well. I plan to release its video very soon."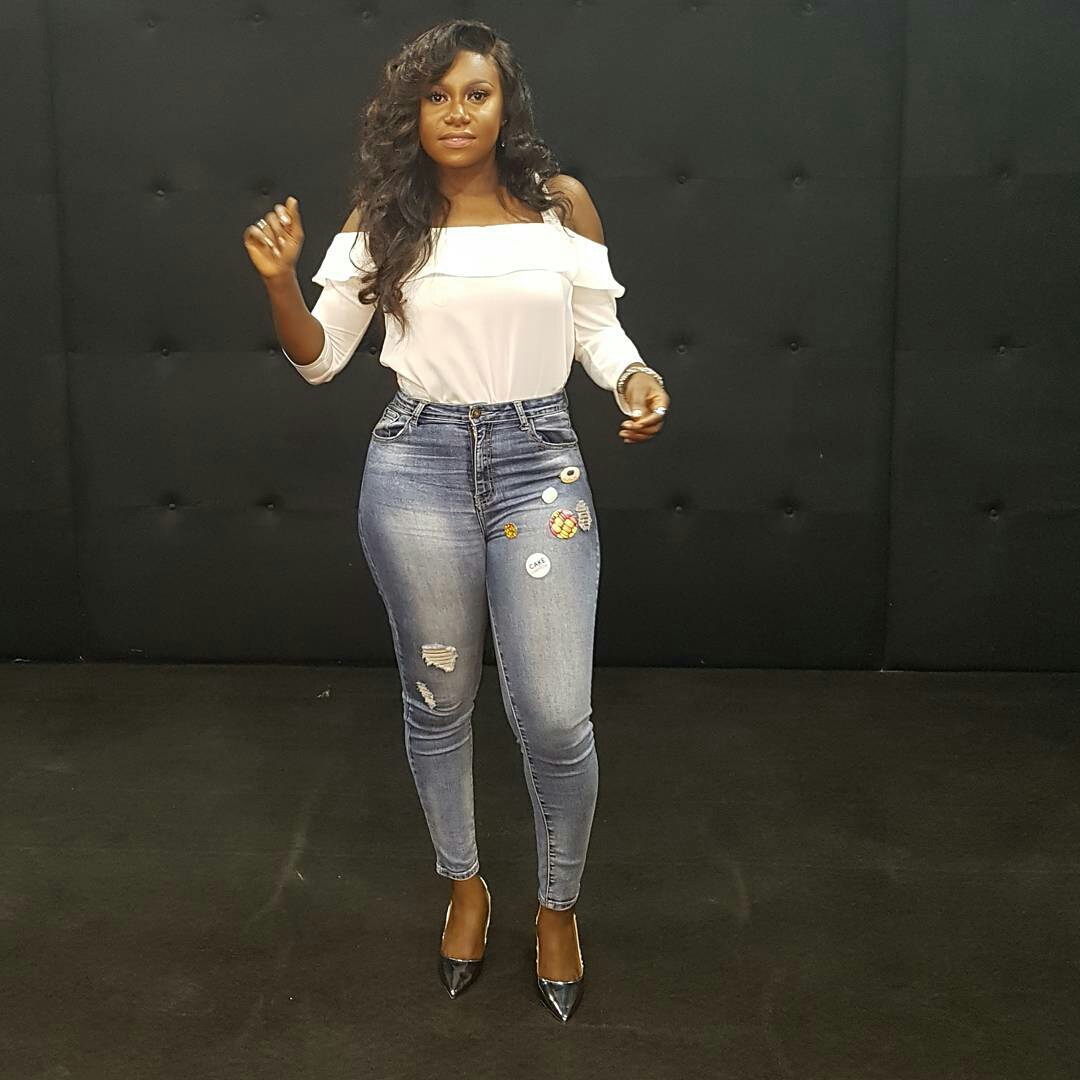 Teniola Apata (Born December 23, 1993), better known as Teni the Nigerian Singer, songwriter and entertainer has endeared alot of hearts in the country with her unique vocal delivery, exuberant personality, and unconventional public persona. The younger sister of ever-rising Nigerian Afrobeat songstress and diva Niniola Apata, simply known as Niniola.
One may be in doubt regarding their relationship, due to the contrast between physical features of both artistes; with Teni striking a bulkier frame compared to Niniola's more voluptuous appearance, their lack of facial resemblance, and an almost non-acknowledgement of their relationship in public.
Teniola and Niniola are the daughters of the Late (RTD) Brigadier-General, Simeon Olaosebikan Apata, a military man, who fought for the Nigerian army under ex-President Olusegun Obasanjo during the civil war. Their father is also the founder of Apata Memorial Schools.
The sisters are from Ekiti state and grew up in a polygamous family and they show love and support to each other. Niniola started her music career by going for talent hunt shows. She succeeded with MTN Project Fame and became the third runner-up. However, she started music professionally in 2014 when she dropped her debut single, 'Ibadi'.
Teniola's journey into music started when she was two years old. She used to play the drums in the school band. She also played drums for some former governors of Lagos State, including Mohammed Buba Marwa, Bola Ahmed Tinubu and Babatunde Fashola, when they were in office. However, she started doing music officially in 2016 with the release of her first official single, Amen.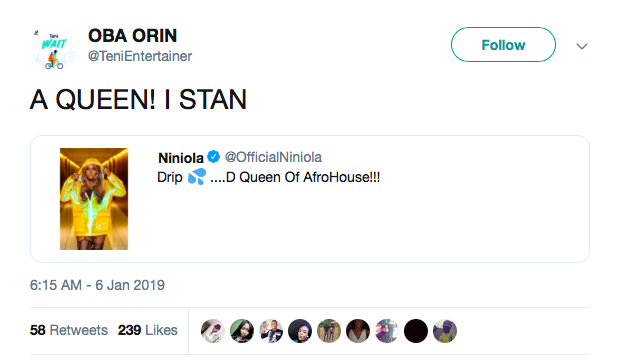 Niniola describes her style of music as "Afro-House", a blend of afrobeat and house music. While Teni has her kind of music rooted in local hip hop flavour. She feels her sound is generic. The siblings have their lysrics in their local language-Yoruba. Niniola's music influences are Whitney Houston, Beyonce, Celine Dion, Dolly Parton, Madonna and The Cranberries, while Teniola's inluences are King Wasiu Ayinde Marshall.
How often do you see two sisters both owning and ruling their spaces in the music industry at the same time? They both have their unique sounds and they are both currently winning. We love that energy.
What do you think? Drop your opinion in the comment section, like and also share.